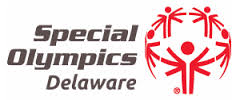 For over 40 years now Business Professionals of America has proudly supported Special Olympians in their endeavor to become great athletes.
Visit our Service Opportunities page to see how you can help!
Upcoming Events…
National Leadership Conference
Boston, Massachusetts
May 10-14, 2017


Inspirations Through Collaboration!
Are you a Secondary Chapter interested in working with a Middle Level Chapter? Check out our resources page to get the Inspiration Through Collaboration Award Form to get the opportunity to win an award!