Welcome to Delaware
Business Professionals of America
(#DelawareBPA)
We are excited to begin our new membership year. The online membership system opened Thursday, September 1st. To access the online system, log on to www.registermychapter.com/bpamem, select Member Log-in and enter your username/password.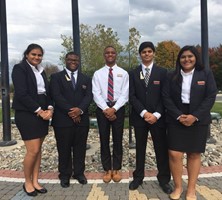 If you are looking to start a new chapter, go to http://www.bpa.org/membership/stepbystep. Please remember to update all of your contact information and change our password during your initial log-in. The 2017-18 membership year holds exciting member opportunities including the 2018 NLC in Dallas, TX, the BPA University online system, intense competitive events and partner programs and a renewed Alumni Division! Start your membership year off without hesitation, join today!
Congratulations to the 2018-2019
Delaware BPA
State Officer Leadership Team:
President: Justin Chan (Middletown High School)

Vice President: Hannah Kim (Newark Charter School)

Secretary: Jalen Johnston (Early College High School)

Treasurer: Shivam Pathak (Christiana High School)

Historian/Parliamentarian: Parth Patel (Delmar H.S.)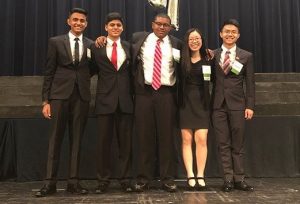 THANK YOU to the Gold and Silver sponsors of this year's State Leadership Conference!
Gold Sponsors:
JP Morgan Chase and
Delaware State University
Silver Sponsors:
Allstate Insurance,
Dunkin Donuts – New Castle,
United Way of DE, and
Canna Care Docs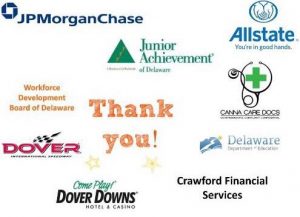 National Leadership Conference
May 9- May 13, 2018
Dallas, TX

Questions? Contact your 2017-18