Welcome to Delaware
Business Professionals of America
(#DelawareBPA)
We are excited to begin our new membership year. The online membership system opened Thursday, September 1st. To access the online system, log on to www.registermychapter.com/bpamem, select Member Log-in and enter your username/password.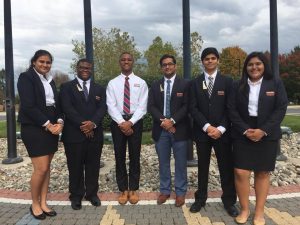 If you are looking to start a new chapter, go to http://www.bpa.org/membership/stepbystep. Please remember to update all of your contact information and change our password during your initial log-in. The 2017-18 membership year holds exciting member opportunities including the 2018 NLC in Dallas, TX, the BPA University online system, intense competitive events and partner programs and a renewed Alumni Division! Start your membership year off without hesitation, join today!
Calling all Middle-Level BPA Students!
Do you have what it takes to be a Delaware BPA State Officer For A Day?
Click HERE to apply for "SOFAD"
Deadline is February 14, 2018, at midnight. No exceptions.
Upcoming Events…
Tuesday February 27, 2018 (High School)
Wednesday, February 28, 2018 (Middle School)
Dover Downs Hotel and Conference Center
Registration Closes Friday, January 19, 2018
National Leadership Conference
May 9- May 13, 2018
Dallas, TX

Questions? Contact your 2017-18