This community service project is designed to provide chapters with an opportunity to be actively engaged in community betterment while raising an awareness of the needs of others within their communities.
DELAWARE'S CAREER & TECHNICAL EDUCATION
CTSO PROGRAMS

is currently

participating in "Free Rice".

Freerice is an educational trivia game that helps you get smarter while making a difference for people around the world. Every question you answer correctly raises 10 grains of rice for the World Food Programme (WFP) to support its work saving and changing lives around the world.
Private sponsors match the rice grain donations generated within Freerice, triggering a financial payment to WFP. This money goes into the pot of "greatest needs" to support the organization's ongoing emergencies. 100% of all funds generated via Freerice go to the World Food Programme.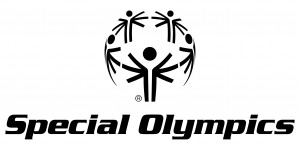 Like every other CTSO (Career & Technical Student Organization), Business Professionals of America has a national charitable works organization, to which the CTSO supports. Since the day that BPA was first established in 1963, the organization has supported the Special Olympics. As such, the Delaware association has adopted this organization as the state's philanthropy- supporting Delaware Special Olympics by volunteering and raising funds.
Special Olympic Fundraisers
The Lewes Polar Bear Plunge, held annually on the first Sunday in February, has developed into a truly unique Delaware happening and has also become one of Special Olympics Delaware's most significant fundraisers. Make a difference in changing attitudes and changing lives… chill out and join thousands of other brrrrr-ave Polar Bears on Sunday, February 5, 2023. @1pm for the coolest thing you'll do in 2023. BE BOLD AND GET COLD and take the Plunge!
Other Service Opportunities
If you are aware of any other volunteer opportunities that your chapter is participating in please email [email protected] so other chapters may join in and participate.