2018-19 State Officer Leadership Team (SOLT)
Justin Chan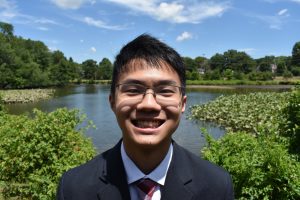 BPA Delaware State Association President
It is an honor to have the privilege to serve as your 2018-2019 Delaware Business Professionals of America State President. I have been in BPA since the 6th grade, and not only has it been one of the most influential aspects in my life, but also BPA has developed my soft and technical skills as well. I am currently attending Middletown High School, and I am involved in many other organizations and community events such as National Honor Society, Science Olympiad, Youth in Government, Math League, a member of the Superintendent Advisory Board, and Class Officer among many other activities. Just like BPA has helped me develop into the character that I am today, I want BPA to help you develop to be a positive character in your life as well through the experiences and learning opportunities that are provided to you. The SOLT team and I will work according to help the students, educators, and others that have been dedicated to this organization to enhance their own experience and the value that they get out of Business Professionals of America.
"Those who know do not speak. Those who speak do not know." – Lao Tzu
Please contact me at: jchan@delawarebpa.org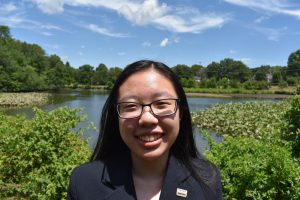 Hannah Kim
BPA Delaware State Association Vice President
Hi Delaware BPA! I am currently a senior at Newark Charter Jr./Sr. High School. Besides BPA, I am also apart of Mock Trial, NHS, Student Council, Chorus, and many other clubs. BPA has taught me a lot about being a leader, student, and a member in my community. I want to give back to BPA for everything it has taught me. I am honored to serve as your 2018-2019 State Vice President, and I strive to increase connections between our members. It is important to remember that
"Nothing is impossible, the word itself says 'I'm Possible'!" -Audrey Hepburn
Please contact me at: hkim@delawarebpa.org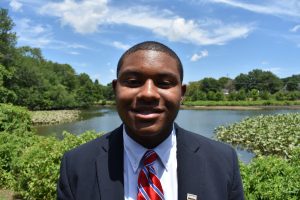 Jalen Johnston
BPA Delaware State Association Secretary
Hi Delaware BPA Members & Advisors, My name is Jalen Johnston and I am so excited and grateful to be serving you as your 2018-2019 State Secretary! Throughout this year, I look forward to engaging in your growth as you unlock the doors to future possibilities beyond the secondary level! The Delaware BPA association is strong and valuable because of you the members of Delaware BPA. I cannot wait to meet you all and experience the power of being a Business Professional.
"A leader is one who knows the way, goes the way, and shows the way" -John C. Maxwell
Please contact me at: jjohnston@delawarebpa.org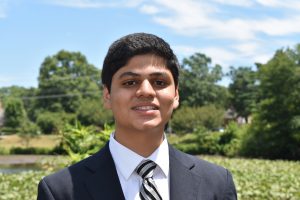 Shivam K. Pathak
BPA Delaware State Association Treasurer
Hello Delaware BPA Members! I am your 2018- 2019 State Treasurer it has been my honor to serve two terms as your State Treasurer. I joined BPA back in 2014 and it has been one of the best experiences that I have ever had. Currently, I am a Junior at Christiana High School and am very thankful to have such a great opportunity being a State Officer. I promise to lead BPA to excellence and strive for success.
"Actions speak louder than words."
Please contact me at: spathak@delawarebpa.org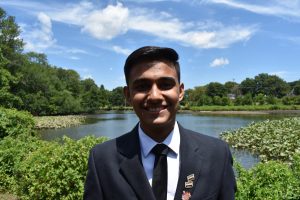 Parth Patel

BPA Delaware State Association Historian
Hey Delaware BPA, it is an honor to be your 2018-2019 State Historian and Parliamentarian. I currently attend Delmar Senior High School as a senior. I take part in many clubs and organizations but BPA has had the biggest impact on me. Through BPA I have acquired leadership/communication skills and discovered my passion for business. Ever since I have joined BPA I have created some amazing memories. As a State Officer I vow to promote the general welfare of Business Professionals of America.
"Shoot for the moon. Even if you miss, you'll land among the stars." – Norman Vincent Peale
Please contact me at: ppatel@delawarebpa.org
Lisa Wilson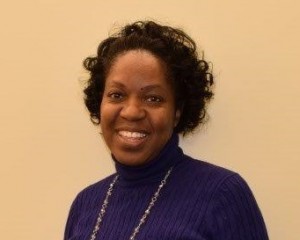 BPA Delaware State Association Advisor
As a life-long learner and teacher at heart, I am passionate about developing programming that will inspire and activate the gifts and talents in each student. I have worked in the private sector for more than a decade. Upon discovering my "calling" in life, I was able to teach business at the secondary level for more than 16 years. I currently serve at Delaware Department of Education and provide state leadership for business, finance, and marketing programs. In addition, I am the State Advisor for Business Professionals of America. My educational background includes a Master of Arts degree in Curriculum and Instruction from Delaware State University. I am currently pursuing a doctorate degree in Curriculum and Educational Technology at the University of Delaware.
"We do what we have to do, so we can do what we want to do." Dr. James Farmer
Please contact me at: lisa.wilson@delawarebpa.org