2017-18 State Officer Leadership Team (SOLT)
George Grimes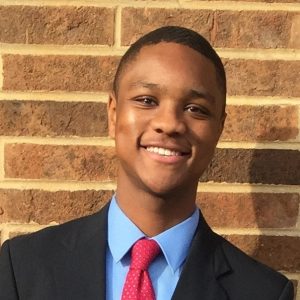 BPA Delaware State Association President
I am a senior at Delcastle Technical High School in Wilmington, Delaware. I set a high standard of personal achievement as member of various clubs and organizations, which include Student Council, Drama Club, and Delaware Score. When I am not volunteering or taking charge as a leader in his community, I am managing my entrepreneurial ventures and trading stocks. In the coming months, I plan to explore professional opportunities, increase my volunteerism, and further develop my business ventures. Along with my great interest in real estate development. I look forward to attending college in 2018.
"Don't work hard on a daily basis for wealth and financial freedom. Work hard for the memories, opportunities, and knowledge that can be accumulated through it."
– Giorgio Grimes
Please contact me at: ggrimes@delawarebpa.org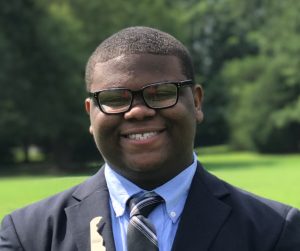 Isaac Paddy
BPA Delaware State Association Vice President
My name is Isaac Paddy and I am your 2017-2018 Business Professionals of America State Vice President. I am currently a senior at Caesar Rodney High School, and have been a part of BPA since the 8th grade. BPA has given me an abundant number of tools that have enabled me to grow as a student, and upcoming business professional. I am also a part of NHS, Psychology club, Odyssey of the Mind, Bayhealth Explorers, and many other clubs. Just as BPA has helped me, I would like to help BPA. I want to enhance the experiences members have in all conferences, increase and improve communication between local state chapters, and finally increase participation in BPA cares. BPA has always been an organization that promotes excellence, and embellishes professionalism. I plan to continue this as well as bring BPA to the next level of success and Prosperity. My favorite quote is:
"The most authentic thing about us is our capacity to
create, to overcome, to endure, to transform, to love and be greater than our suffering." – ben okri
Please contact me at: ipaddy@delawarebpa.org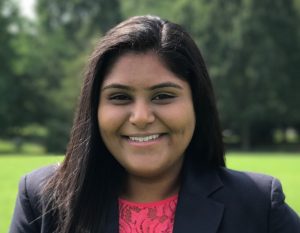 Rinal Patel
BPA Delaware State Association Secretary
It is an honor to serve as the 2017-2018 Business Professionals of America State Secretary! I am currently a senior at Caesar Rodney High School, having served as my chapter's vice president in the 2016-2017 year, and currently being my chapter's president for the 2017-2018 year. I joined BPA when I was in 8th grade and I have been committed to help this chapter grow and prosper. BPA has helped me acquire the qualities of leader and grow as student and person. As a SOLT member, I will fulfill all of my responsibilities by implementing my campaign promises, including sending out frequent online evaluations to every chapter in the state, increasing the number of community service projects, and increasing chapter involvement on the state level. Through this next year, I hope to create educational and memorable experiences at conferences for every aspiring business professional. Together, we will prosper.
"If your actions inspire others to dream more, learn more, do more and become more, you are a leader" – John Quincy Adams
Please contact me at: rpatel@delawarebpa.org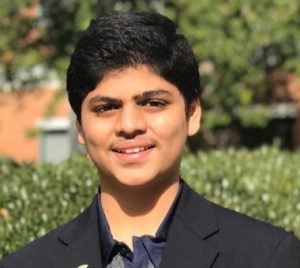 Shivam K. Pathak
BPA Delaware State Association Treasurer
Hello BPA members, advisors and staff. It is my pleasure to serve as your 2017-2018 State Treasurer. I have been a part of this great organization since 7th, and have truly enjoyed every moment of it. Currently, I am a sophomore at Christiana High School. I am extremely grateful for this opportunity at this young age, and I assure you that I will strive for only excellence while in office. Having this leadership position, my mission will be to build a strong network with new members, foster a dynamic and inclusive environment, and drive BPA towards robust growth. One quote that I believe synthesize all of my plans and actions is
"Actions speak louder than words."
Please contact me at: spathak@delawarebpa.org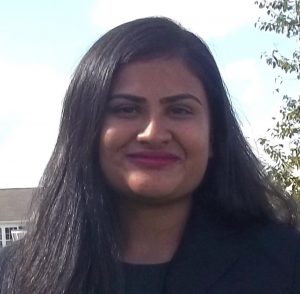 Vasmi Patel

BPA Delaware State Association Historian
My name is Vasmi Patel and I am your 2017-2018 Delaware Business Professionals of America State Historian! I am currently a senior attending Delmar High School. I have been a part of this organization since ninth grade because BPA is everything! Outside of BPA, I am also a part my school's National Honor Society, Math League, Student Council, SGA, Key Club, and many other organizations. I enjoy playing soccer and keeping up with US/World politics! I hope to leave the Earth a better place than I found it. Every single year in BPA was memorable for me because of the people, the opportunities, and the competition. This organization has unlocked many doors for me and I am very thankful! My goal is to give the voice back to the members. I look forward to working with this year's SOLT to make this possible. BPA members, we will Dream Big!
"The true measure of success is how many times you can bounce back from failure." — Stephen Richards
Please contact me at: vpatel@delawarebpa.org
Lisa Wilson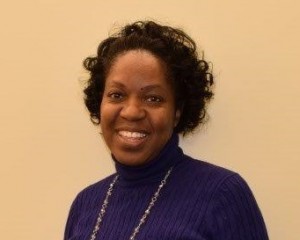 BPA Delaware State Association Advisor
As a life-long learner and teacher at heart, I am passionate about developing programming that will inspire and activate the gifts and talents in each student. I have worked in the private sector for more than a decade. Upon discovering my "calling" in life, I was able to teach business at the secondary level for more than 16 years. I currently serve at Delaware Department of Education and provide state leadership for business, finance, and marketing programs. In addition, I am the State Advisor for Business Professionals of America. My educational background includes a Master of Arts degree in Curriculum and Instruction from Delaware State University. I am currently pursuing a doctorate degree in Curriculum and Educational Technology at the University of Delaware.
"We do what we have to do, so we can do what we want to do." Dr. James Farmer
Please contact me at: lisa.wilson@delawarebpa.org