2019-2020 State Officer Leadership Team (SOLT)
Ryan Nkongnyu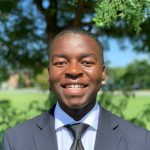 BPA Delaware State Association President
It is my honor and pleasure to have the opportunity to serve the Delaware Association of Business Professionals of America. My journey in BPA has taken me places I never thought I would go. It has offered me bountiful opportunities and life changing experiences that have been highly influential to many aspects of my life. I currently attend Appoquinimink High School, and I am involved in Student Government, Youth in Government, International Club, Track & Field, and Black Student Union. I am proud to be part of such a vibrant Association. Let us journey together, dream together, and achieve together, because together we will create a future of endless opportunity. I hope to serve you all to the best of ability and accomplish great things for our growth and welfare.
"Efforts and Courage are not enough without Purpose and Direction" ~ John F. Kennedy
Let us collaborate to shape our Future:
Please contact me at: RNkongnyu@delawarebpa.org
Pankti Desai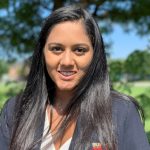 BPA Delaware State Association Vice President
Hi Delaware BPA! My name is Pankti and I am your 2019-2020 state Vice President. I am currently a junior at Appoquinimink High School in Middletown, Delaware. I have been in BPA since eighth grade and plan to continue my participation in this organization throughout the post-secondary level. Joining BPA has made my career choice clear, I would like to pursue a career in Investment Banking. As for my other activities, I am an active standing member in the Technology Student Association, Model United Nations, Cross Country, and plan to be inducted into National Honor Society later on this year. I would like to thank everyone for being apart of this organization, it would not be as great as it without your support. Thank you. #FLYEAGLESFLY
"In the end, you're measured not by how much you undertake, but by what you finally accomplish."- D.T.
Communication is vital to better this organization. Please contact me at: pdesai@delawarebpa.org
Nidhi Patel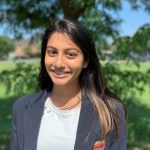 BPA Delaware State Association Secretary
Hey Delaware BPA! I am currently a junior at Odyssey Charter High School. Along with BPA, I am apart of Varsity Volleyball, Student Council, National Honors Society, Rho Kappa, Environmental Club, Youth in Government, and Model United Nations. Through BPA I have realized that before becoming a leader, you have to become a member. I joined BPA three years ago as a shy student, afraid to step up on stage. Now, it is my honor serving as your 2019-2020 Business Professionals of America Delaware Association State Secretary. This year I plan on getting to know each and every individual and being able to make your BPA journey remarkable.
"Your present circumstances don't determine where you can go; they merely determine where you start." -Nido Qubein
Please contact me at: npatel@delaware.bpa.org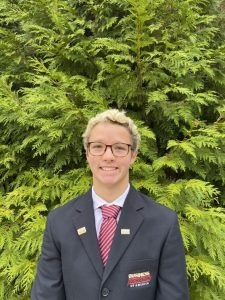 David Koval
BPA Delaware State Association Treasurer
What's up Delaware BPA? My name is David and I have the honor and privilege of serving as your 2019-2020 State Treasurer! I am a senior at Delmar High School, and this will be my fourth year in this fantastic organization. Some other things I participate in are National Honor Society, Math League, Key Club, Spanish Honor Society, Student Government Association, and I have been a member of the swim team at my local YMCA for 11 years. Business Professionals of America has opened up many opportunities for myself, and as a State Officer, it is my goal to bring these opportunities to each and every one of our faithful members. #BPAAllDay
"You have to motivate yourself with challenges. That's how you know you're still alive."
~ Jerry Seinfeld
Be sure to let me know what you're thinking! Please contact me at: dkoval@delawarebpa.org
Aaron Cave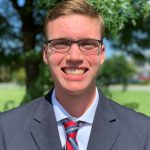 BPA Delaware State Association Historian
Greetings Delaware Business Professionals of America. I am Aaron Cave your Historian/Parliamentarian from Delmar High School down in Sussex County. As a member of our community for my entire life and I am fully dedicated to the well being of anything Delaware. At Delmar, I am extremely active being apart of the National Honor Society, Math league, Drama, and of course Business Professionals of America. BPA has allowed me to reach new heights, literally with some of the only moments of me traveling being with BPA.BPA has made my future a little clearer with a hope to major in accounting and hopefully being able to pursue my own accounting firm. BPA has helped me and hopefully, it can help so many more of our Delaware members.
"You only live once, and the way I live once is enough."- Frank Sinatra
Want to share your favorite BPA Moments and Photos?
Please feel free to contact me:
Jennae Overton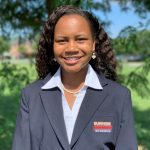 Middle-Level Representative
Hello Delaware BPA! My name is Jennae Overton and I have the pleasure of being your Middle-Level Representative for the 2019-2020 BPA year. Outside of BPA, I attend school at Louis L. Redding Middle as a 7th grader. There, I am involved with many extracurricular activities like FFA, Student Council, National Junior Honor Society, Jazz band, Girl Scouts and Youth in Government- all of which have played significant roles in my process of becoming a who I am today. As the first ever Delaware BPA Middle-Level Representative, I hope to inspire and make an impact on all BPA members.
" There's a million things I haven't done, but just you wait!" ~ Lin Manuel-Miranda
Stay connected with me:
Instagram: Jennae.Overton
Twitter: JennaeBPA
Please contact me at: JOverton@delawarebpa.org
Dr. Lisa Wilson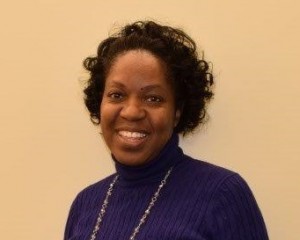 BPA, Delaware Association State Advisor
As a life-long learner and teacher at heart, I am passionate about developing programming that will inspire and activate the gifts and talents in each student. I have worked in the private sector for more than a decade. Upon discovering my "calling" in life, I was able to teach business at the secondary level for more than 16 years. I currently serve at Delaware Department of Education and provide state leadership for business, finance, and marketing programs. In addition, I am the State Advisor for Business Professionals of America. My educational background includes a Master of Arts degree in Curriculum and Instruction from Delaware State University and a doctorate degree in Curriculum and Educational Technology from the University of Delaware.
"We do what we have to do, so we can do what we want to do." Dr. James Farmer
Please contact me at: lisa.wilson@delawarebpa.org