2016-17 Student Officer Leadership Team (SOLT)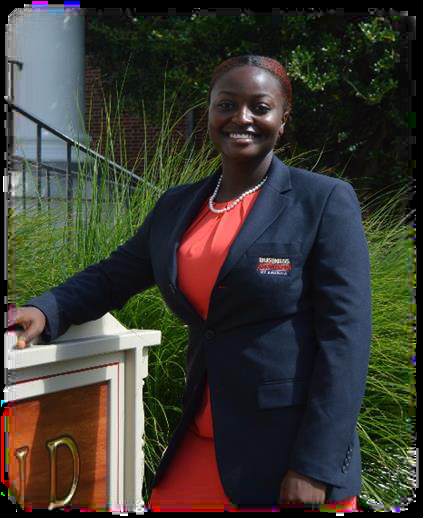 My name is Princess Achobang, your 2016-2017 Business Professionals of America State President! I am currently a senior at William Penn High School, located in New Castle, Delaware. As former president of my local chapter, I partook in fundraising, competitions, and community service, among other things. This year, I plan to increase BPA membership in and from middle school to high school, increase communication statewide, and increase our social media presence to improve the presence of the Delaware BPA chapter. "Aspire to inspire before you expire." I can't wait to work with you all soon!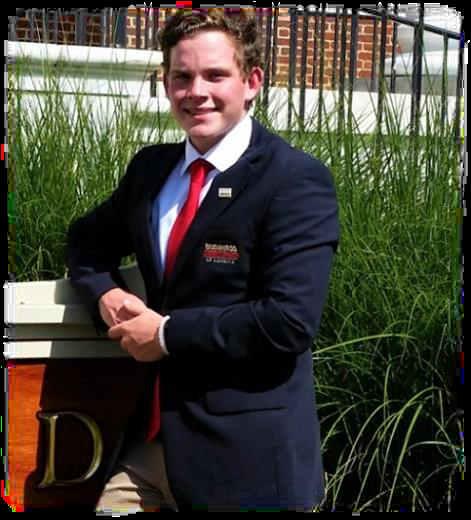 My name is David Clark. I'm a senior at Indian River High School and I am this year's State Vice President. Since joining BPA, I have committed myself to the philosophy of Steve Jobs: "I want to make a dent in the universe." And by universe, I mean BPA. In BPA, I want to increase college reach-out and expand across middle as well as secondary level members. This is due to the incredible things that BPA has to offer. I think that we can make BPA an opportunity for this generation of students. Together, we will succeed.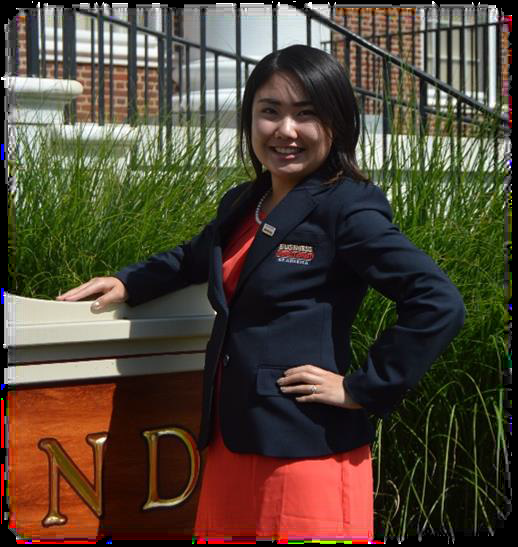 My name is Grace Yeung and I am your 2016-2017 Business Professionals of America State Secretary. My passions are for business & entrepreneurship, speech & debate, community service, visual arts, tennis, and promoting intersectional feminism. I am a senior at Dover High School, having served my chapter's president in the 2015-2016 year. Within my local chapter, I prepared my team for success at the Fall Leadership Conference and the State Leadership Conference. As a SOLT member, I will fulfill all of my responsibilities, which include increasing BPA membership by visiting buddy schools, making the Delaware BPA website user-friendly, and organizing memorable experiences at state conferences for every aspiring business professional. Thank you for allowing me this opportunity and I hope we can "Spread Our Wings" together in this new year!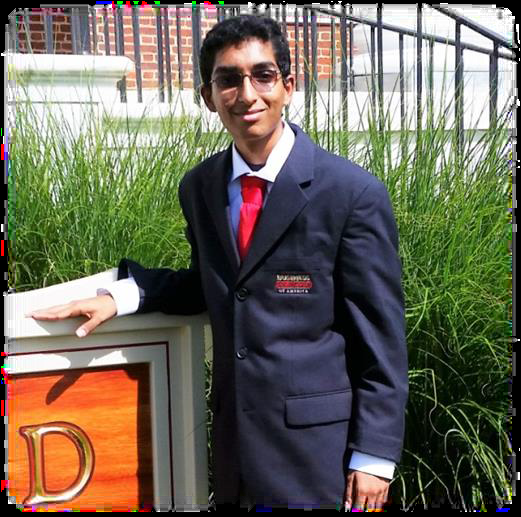 My name is Anirudh Narayanan, a senior at Caesar Rodney High School and this year's State Treasurer. I joined BPA in my 8th grade year and have never looked back from that moment. I have used BPA lessons to become an entrepreneur of my own and started my own YouTube channel to help teach AP subjects online and provide a resource to students everywhere. I am an active and energetic student who enjoys speaking to people and am excited to work with everyone in BPA this year to provide educational resources to educate our BPA state!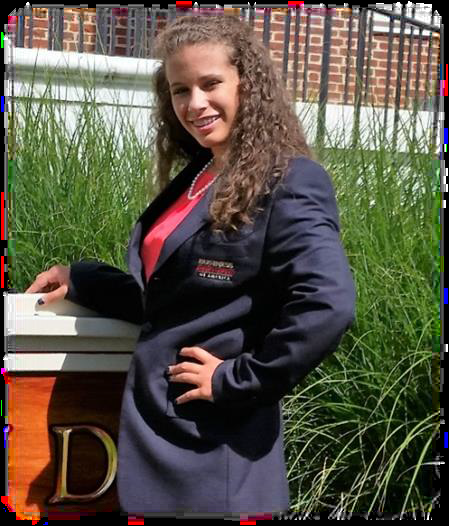 Hello Delaware BPA, My name is Bridget Barrett and I am currently a senior at Sussex Technical High School. I am a part of the marching band, and I am currently the head of my local BPA Chapter. I'm proud to be serving my second term as your State Historian. This year's team is working hard to make positive changes, to benefit our members. I'm excited to see what this year brings!
My name is Davon Geyer-Wright and I am the 20162017 Delaware BPA State Parliamentarian. I am from Seaford, Delaware and I have been in BPA since my freshman year. Since joining BPA, it has been my personal goal to enrich communications for all BPA members. I have developed a keen interest in facilitating opportunities for members of our organization to become more acquainted with each while learning as much as possible about our affiliation with BPA and the doors it opens for each individual. On a personal note, my goal in life is no different than most. I wish to enjoy a successful happy life as an entrepreneur. Together we can make anything achievable in life.
BPA Secondary Level Executive Associate – Cheryl Calicott-Trawick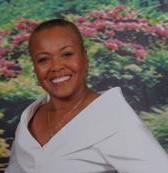 Cheryl Calicott-Trawick served for more than thirty-six years as an educator.  While serving in Delaware for more than eighteen years, she was employed as a staff counselor at Delaware State University and Delaware Technical and Community College, Wilmington Campus, and later as the Advisor for the University of Delaware's Parallel Program.  Prompted by a family relocation to New Jersey, she took on the role of Director of School Counseling for Plainfield Public Schools. Later she assumed the role of Vice Principal at Rahway Public Schools, retiring from that position in 2008.  She received her B.S. in Psychology from Delaware State University, a M.S. in Pupil Personnel Services from Southern Illinois University, Edwardsville, and a M.A. in Education Administration from Rider University.  Having had direct supervision of CTSO programs as a high school administrator; particularly BPA and DECA, Cheryl is looking forward to the opportunity to utilize her background and experience in a challenging and different manner as the BPA Secondary Level Executive Associate.
Cheryl is a lifetime member of the National Sorority of Phi Delta Kappa, Inc. serving on the Regional level as corresponding secretary.  She is also a lifetime member of both the Delaware State Alumni Association, and Delta Sigma Theta Sorority, Inc., currently serving as the corresponding secretary on its 501(c)(3) tax exempt foundation, the Delta Education and Outreach Center Board.
In her personal life, she is the proud parent of two daughters, and she also holds close to her heart the love and joy of five grandchildren and two great-grandchildren.
cheryl.trawick@delawarebpa.org
BPA State Advisor – Lisa Wilson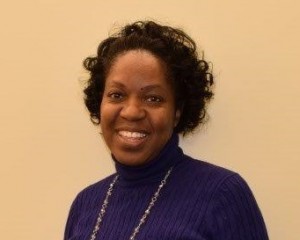 Prior to working in education, I worked for the DuPont Company as a purchasing representative at various locations in New Castle County. I began my teaching career as a Business teacher at Smyrna High School before moving to POLYTECH High School where I served as a Lead Mentor, Academy Lead, and Lead Technology teacher. I also provided professional development and one-on-one coaching to the teachers and staff at POLYTECH. I have served as an adjunct instructor for Wilmington University and the University of Delaware where I  taught Entrepreneurship and Intro to Computer Applications courses. I was instrumental in revising the Business Information Technology pathway standards which were later transformed into the Digital Business Communications pathway. I have chaired and been a member of the Board of Directors for the Business Professionals of America. In addition, I was a member of the team that developed the eLearning courses on personalized learning. Currently, I serve as the Education Associate for Business, Finance and Marketing and is the State Advisor for Business Professionals of America and DECA.