---
2021-2022 State Officer Leadership Team (SOLT)
Siya Brahmbhatt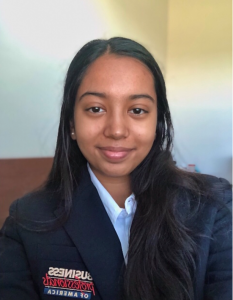 BPA Delaware State Association President
Hello Delaware BPA! I am your 2021-22 DE BPA State President. My name is Siya Brahmbhatt and I am a senior at MOT Charter High School. I have been doing BPA since 8th grade. Some of my goals this year including getting to know you all, having strong local chapters, and making BPA an amazing experience for everyone. Some of my hobbies including cooking, bike riding, and listening to music! Can't wait to learn from all the chapters and help out! #BPAAllDay
"If you have built castles in the air, your work need not be lost; that is where they should be. Now put the foundations under them." ― Henry David Thoreau
Please don't hesitate to reach out. Your input is most important for us to better our organization.
Email:sbrahmbhatt@delawarebpa.org
Instagram: @depbapres
Noah Qasim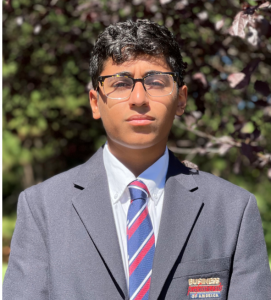 BPA Delaware State Association Vice President
I am Noah Z Qasim, I am 16 years of age and I am the BPA Vice President Elect for the state of DE. I am a junior at the Newark Charter School where I previously held the Chapter Presidency. I have been in BPA for 4 years and have won multiple awards in entrepreneurship, most notably at Nationals where I placed 1st. I am excited to make this the best Delaware BPA year ever!
"The two most important days in your life are the day you are born and the day you find out why." –Mark Twain
Let me know your thoughts and concerns. Communication is key.
Please feel free to contact me at:
Email:nqasim@delawarebpa.org
Instagram: @debpavicepres
Melissa Valcin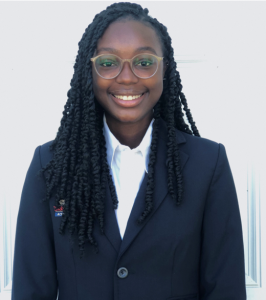 BPA Delaware State Association Secretary
HHello BPA! My name is Melissa Valcin and I am Currently a Senior at Lake Forest High School. I am very honored to serve as your #DelawareBPA State Secretary. I have been involved in BPA Since Freshman year and it has created such an impact on my life. I've created so many memories and friends and for that I am truly grateful. Apart from BPA, I also compete in Track and Field and I partake in other Organizations.
"The only limit to our realization of tomorrow will be our doubts of today." ~ Franklin D. Roosevelt'
Please do not hesitate to reach out to me. All of your questions and concerns are vital for the betterment of our organization. You may reach out to me at
Email: mvalcin@delawarebpa.org
Instagram: @debpasecretary
Lanaya Haynes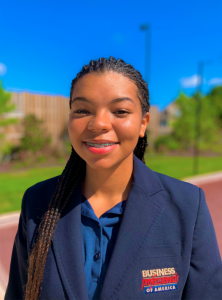 BPA Delaware State Association Treasurer
Hello Delaware BPA! My name is Lanaya Haynes; I am your 2021-2022 DE BPA State Treasurer. I am a current senior at Indian River High School. I have been involved in BPA since 7th grade and am so excited to be a state officer this year! My biggest goal for the year is to increase communication for all chapters and members. It's time to go beyond your limits! Feel free to contact me via instagram, twitter or email using the links below.
"Don't be satisfied with stories, how things have gone with others. Unfold your own myth." ~ Rumi
Do not hesitate to contact me with goals, questions, or anything. I am open and will always get back to you.
Email: lhaynes@delawarebpa.org
Instagram: @debpartreasurer
Rohan Konkimalla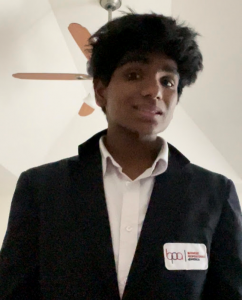 BPA Delaware State Association Historian/Parliamentarian
Hello BPA!! My name is Rohan Konkimalla and I will serve as your 2021-2022 Delaware BPA Historian/Parliamentarian! I have been involved in BPA for over 4 years and am beyond excited to help you guys have the best BPA year. Outside of BPA, some of my hobbies include playing lacrosse and running indoor track.
"The people who are crazy enough to think they can change the world, are the ones who do." ~ Rob Siltanen
Please feel free to contact me at
Email: rkonkimalla@delawarebpa.org
Instagram: @debpahistorian
Subiksha Srinivasan Vidya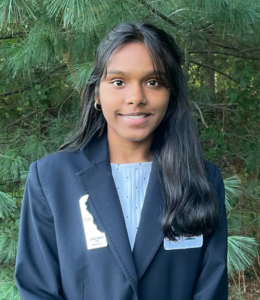 Middle-Level Representative
Hello, Delaware BPA members! I am Subiksha Srinivasan Vidya, and I have the great pleasure of serving as the 2021-2022 Delaware BPA Middle Level Representative! I attend Odyssey Charter School as an eighth grader. I became a BPA member last year, and I'm ecstatic to spend my second year with all of you by my side. I have cultivated many new skills and other opportunities by being part of this community, and it would be an honor to share it with the rest of the students. If you have any other concerns or questions, feel free to contact me or any other SOLT member! Thank you!0
"The biggest adventure you can ever take is to live the life of your dreams." ~ Oprah Winfrey
Please do not hesitate to contact me at:
Email: svidya@delawarebpa.org
Instagram: @debpamlrep
Dr. Lisa Wilson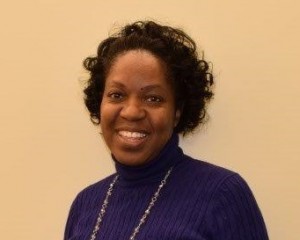 BPA, Delaware Association State Advisor
As a life-long learner and teacher at heart, I am passionate about developing programming that will inspire and activate the gifts and talents in each student. I have worked in the private sector for more than a decade. Upon discovering my "calling" in life, I was able to teach business at the secondary level for more than 16 years. I currently serve at Delaware Department of Education and provide state leadership for business, finance, and marketing programs. In addition, I am the State Advisor for Business Professionals of America. My educational background includes a Master of Arts degree in Curriculum and Instruction from Delaware State University and a doctorate degree in Curriculum and Educational Technology from the University of Delaware.
"We do what we have to do, so we can do what we want to do." Dr. James Farmer
Please contact me at: lisa.wilson@delawarebpa.org